Delivering Innovation for Minnesota's Plastics Industry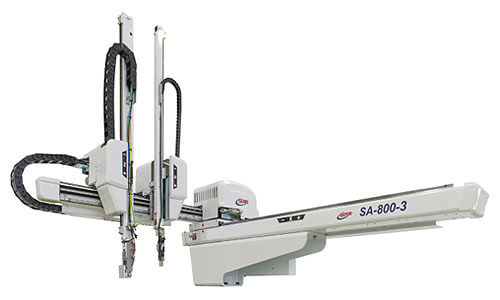 Minnesota plastics manufacturers contribute to a key industry. From the Twin Cities to Saint Cloud and beyond, Star Automation is serving the Minnesota plastics industry with top-of-the-line automated robotics for improved efficiency. Our Minnesota representatives have the experience to provide you with the right robotic solution for your IMM plastics operation.
Injection Molding Robots & FA Systems for Minnesota
Star Automation won't be beaten in producing novelty automatic unloaders and pallet changers for the plastic IMM industry. We'll fully automate your plastics operation, maximizing your efficiency and increasing your capacity. Our servo motor driven robots, sprue pickers and pallet changers are built with you in mind. We build automated robotics with simple to use control panels and operating practices. Let us find the best solution for your operation today.
Exceptional Customer Service and Operational Training in Minnesota
Getting to know your new robotics can be nerve-wracking. We'll make it easier on you with step-by-step implementation procedures constructed by our engineers and technicians. Every client is trained on the use of their new automated factory solutions. We're always available for further questions, additional training, maintenance and repairs.