Serving California's IMM Plastics Industry with Automated Factory Solutions
Star Automation provides the state of California and the surrounding region with industry leading automatic unloaders and excellent ongoing customer service. Our California representatives have the knowledge and experience required to provide you with the robotic solution to your IMM plastics operation, providing excellent customer service before, during and after every sale.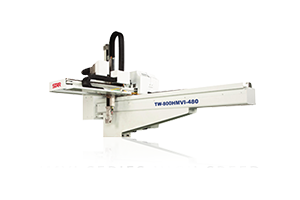 Injection Molding Robots and FA Systems California
Second to none innovation used to develop the best automatic unloaders and pallet changers on the market allows Star Automation to fully automate your IMM plastics operation for top quality production at maximum efficiency. Our servo motor driven robots, sprue pickers and pallet changers are built with the most precise technology and are controlled by the most simple to use control panels and operating practices on the market. Let us find the solution best for your operation today.
Star Automation Ongoing Service and Operational Training in California
Each robot sold is prefaced by a step-by-step implementation procedure configured and monitored by our talented engineers and technicians. Every client is trained on the use of their new automated robotics and we are always available for further questions, training, maintenance and repairs.
Contact Star Automation by filling out a contact form, or get in touch with the California office to speak with one of our knowledgeable representatives.
Territory: California, Nevada, Oregon, Washington, Utah, Idaho, Montana, Wyoming, Arizona, Colorado, New Mexico, British Columbia (CA)
We engineer and manufacture world-class automatic unloaders & pallet changers such as: