Improving Illinois' IMM Plastics Industry with Automation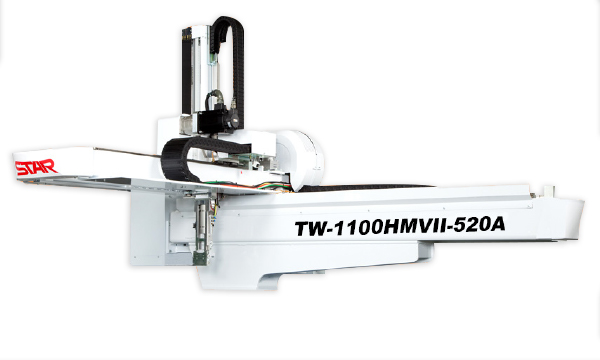 Illinois is home to many notable operations: Chicago's sky-high structures, Abraham Lincoln Historical Sites, and a strong plastic injection molding industry. From Marion to Rockford and everywhere in between, Star Automation is increasing productivity in the plastics industry. Star Automation builds robots for Injection Molding Machines made to help you produce at top efficiency. Since 1964, we've been a leading manufacturer of IMM automatic unloaders.
Injection Molding Robots and FA Systems for Illinois
We foster innovation used to develop state-of-the-art automatic unloaders and pallet changers for your IMM plastics operation. Our servo motor driven robots offer immense precision. The sprue pickers are built for compact design and safe operation. Our pallet changers are user intuitive and built custom to your application. All of our products are built with the most precise technology and made with the most simple to use control panels on the market. Get in touch with us today to find the best solution for your operation.
The Best in Customer Service and Operational Training
Implementing a new robot into your operation can be daunting. We'll be with you each step of the way. Our talented engineers and technicians implement a step-by-step procedure for each robot we sell. Every client is trained on the use of their new robot and we are always available for further questions, maintenance and repairs.
Contact Star Automation by filling out a contact form, or get in touch with the Wisconsin office to speak with one of our knowledgeable representatives.