Automated Robotics for the Florida Plastics Industry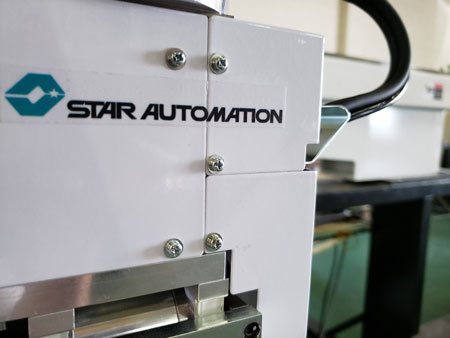 Florida is among the top suppliers of plastic nationally. Star Automation helps Florida plastics manufacturers reach new capacities with automatic unloaders. We're capable of fully automating your IMM plastics operation for ultimate quality and efficiency. We pride ourselves in the superior customer service our clients receive before, during and after each sale.
Injection Molding Robots and Pallet Changers for Florida
Star Automation's first-class innovation contributes to state-of-the-art automatic unloaders and pallet changers. We develop servo motor driven robots, sprue pickers and pallet changers with precise technology. Our products are designed with you in mind. We incorporate simple to use control panels and operating practices. Let us find the best solution for your IMM plastics operation today.
Star Automation Ongoing Service and Training in Florida
Robots purchased from Star Automation will be installed and maintained by Star Automation. Our technical staff is incredibly skilled in dealing with robots and automated machines. We'll provide a step-by-step implementation process to be monitored by our technicians and engineers. We train each client on the use of their new automated robotics. We're always available for further questions, additional training, maintenance and repairs.
Get in touch with a Star Automation representative at our Georgia office today.